Homework
At Larkmead School we recognise and value the important role that homework plays in the learning process. As well as securing knowledge and skills learnt in the classroom, homework is essential in developing self-discipline and the skills for independent learning.
| | |
| --- | --- |
| | Research collected and collated by the Education Endowment Foundation (EEF), shows that secondary school students in classes where purposeful homework was set made, on average, 5 months' more progress than similar students in other classes. Research by the highly regarded John Hattie (2008) reports an even greater effect size. |
The research goes on to emphasise that the more specific and precise a task is, the more likely it is to make an impact for all learners., with more complex tasks being appropriate for older students. As such, we structure the homework set for students to build their confidence, ability and independence throughout their time at Larkmead.
Top Tips
| | |
| --- | --- |
| | Encourage your child to complete homework the night it is set |
| | Helping your child get into good homework habits and helping them to complete homework set are both positively encouraged |
| | Have a regular time at home when homework should be done |
| | Try to ensure your child has an area in which homework can be completed without distractions - phones, music and television are distractions that prevent students engaging purposefully with their work |
| | Use the epraise app to see what homework is set and when it must be handed in |
| | Encourage your child to attend PowerHour (Tues, Wed and Thurs from 3:15 until 4:30pm) |
| | If your child does not have access to a computer to complete homework, please let us know |
| | Contact your child's form tutor or class teacher if you require any further support or advice with homework |
epraise

All homework during Key Stage 3 and Key Stage 4 will be set using epraise. Students can access epraise via the app or website, clicking "Log in using Microsoft" and using their normal school login details.
Parents can access epraise by the app or website using their email address registered with the school.
Duration
The time taken on homework will vary between students and with the task set. As a guide:
Each Year 7 homework should last no longer than 30 minutes
Each Year 8 homework should last no longer than 45 minutes
Each Year 9 homework should last no longer than 60 minutes
At Key Stage 4, each homework should last, on average, about 60 minutes
If you find your child is regularly taking longer than this time to complete homework, please contact their form tutor or class teacher to discuss it further.
Frequency
During KS3, homework will be set about once every three lessons. With the exception of Year 7 (see "Deadlines" section below), teachers will decide on the most appropriate time to set a homework task within a sequence of lessons, so the night of the week for each subject may vary. On average:
English, Maths, Science and Languages homework will be set once a week
History, Geography and Reading homework will be set once a fortnight
Design Technology homework will consist of two tasks during each specialism, spread throughout the rotation
Other subjects, including Dance, Drama, Music, Art, Philosophy and Religion and ICT, will set homework less frequently, when it is appropriate to do so.
During KS4, homework will be set about once a week. A homework timetable will be created but teachers may deviate from this in order that homework tasks set are the most appropriate to support students learning. Where this is the case, sufficient time will be given to the students to complete the work set.
Deadlines
In Year 7, to support student organisation and the transition to secondary school, Year 7 homework will always be set across a particular night of the week.
| | | | | |
| --- | --- | --- | --- | --- |
| Monday | Tuesday | Wednesday | Thursday | Friday |
| English | History or Geography | Maths | Science | Modern Foreign Languages |
This ensures tasks are evenly spread across the week as well as enabling parents to support their child, knowing on a Wednesday, for example, that a Maths homework should either have been or needs to be completed. Subjects not listed above will set homework when it is most suitable, adhering to the guidance below.
Beyond Year 7, so that homework can be set at the most appropriate point within a sequence of lessons, we do not specify the exact night on which individual subject homework will be set or handed in. However, to support students in developing their organisational skills and to allow them time to seek help when they need it, teachers will normally allow two full days between when a homework is set and when it is due in. Where this is not possible, consideration will be given to students unable to meet an earlier deadline.
We strongly advise that, when possible, students start their homework on the night it is set. epraise will calendar all of a student's homework tasks, both by date set and date due, to support this.
Format
Variety is the spice of life and homeworks are no exception. Homework tasks set may include practice questions, learning tasks, research, model making, reading, imaginative writing, note-taking and drawing.
Support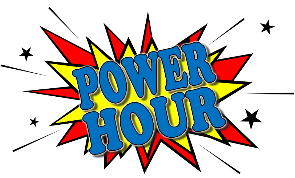 PowerHour and other KS3 homework clubs, are available to support students with the completion of homework. PowerHour is available to all students after school from 3:15 until 4:30 on Tuesday, Wednesday and Thursday. This gives students the chance to complete homework and further study in a supervised and supportive atmosphere. Although PowerHour is not compulsory, students struggling to complete homework may be encouraged to attend on one or more afternoons a week. The late bus is available to all students who attend PowerHour.
In addition, we are able to support students who do not have access to a laptop or PC at home – please contact your child's form tutor or Director of Learning to discuss this further.