GCSE Examination results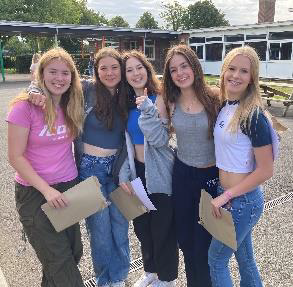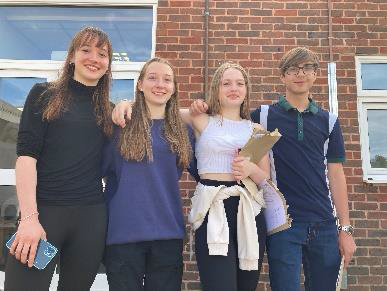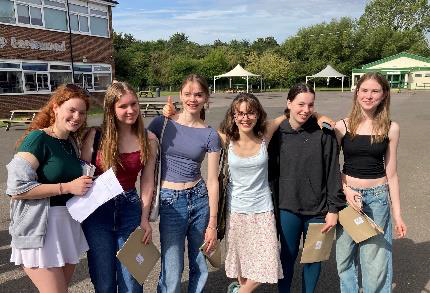 There were smiles and celebrations across the school on GCSE results day 2023. Students arrived early and eager to access the envelopes that revealed the rewards for their hard work and determination.
Results across Larkmead were really positive, showing significant progress on both 2019 and 2022, at a time when the national news stories were around tougher grade boundaries and the impact of sustained disruption to education across the country.

The headline measure of English & Maths at grades 9-5 rose 12.2% on 2019 and 8.2% on 2022. The core subjects of English, maths and science rose significantly across the board, and our broad curriculum of a full range of arts, humanities, modern foreign languages, sport and technology supported students to achieve and advance their ambitions. All of this shows the impact of students' engagement and commitment as well as the focus, care and expertise of Larkmead teaching staff.

We are proud of the achievement and progress of our students, with personal success stories across the school. 15% of students achieved 7 or more grades 9-7 (predominantly 8-9) from subjects across the curriculum as well as Additional Maths, Astronomy and Latin.

The results achieved by Larkmead students have ensured fantastic recruitment to Larkmead Sixth Form, and we are delighted to confirm that every single Year 11 student is in education, employment or training, a great testament to the Larkmead career service and our work 'creating futures'.

Pictures include our 3 sets of twins as well as some of our Additional Maths, Astronomy and Latin students.