Christmas Holiday Arrangements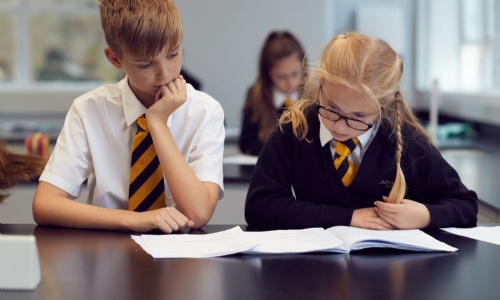 Christmas Holiday Arrangements 16/12/2020
16.12.2020
Dear parents and carers
As we approach the end of the year I am writing to share the Department for Education guidance around COVID-19 for the holiday period.
If your child tests positive or has symptoms on Thursday 17th, Friday 18th or Saturday 19th then you should inform the school via our dedicated email address CovidCase@larkmead.oxon.sch.uk
In your email you should forward the email confirmation of a positive test result and the time, day, and date of the first onset of symptoms. Symptoms are: a high temperature (hot to touch on the chest or back), a new continuous cough or a loss or change to their sense of smell or taste. Please let us know if they have shown no symptoms.
You should also let us know of any social contacts in school, including students with whom your child has travelled to school, had lunch with, or socialised with at break and lunchtime.
Please include a contact number so that we can follow up.
If your child's symptoms begin at any point from the morning of Sunday 20th December onwards then there is no need to contact the school. This is because the risk of transmission begins 2 days before the onset of symptoms. You should instead contact NHS Track and Trace.
If your child will be absent from school in January as a result of self-isolation, please inform the school in the usual way.
We will be on-call until 23rd December. The email account will be checked daily. Once we have read the email, we may contact you by phone or by email to clarify the details. We will then carry out a track and trace process using seating plans and the information you have provided.
We will contact the parents of any students and members of staff who need to self-isolate for the appropriate period.
We recognise that this will not be welcome news in the holiday period, but it is part of the responsibilities that all schools have regarding COVID-19.
We continue to follow Public Health England advice and to liaise with the appropriate authorities regarding any concerns or cases. We appreciate that the school community's anxieties will from time to time lead to speculation on social media. We are very thorough in our processes and aim to be as transparent and detailed in our communication as possible, seeking to protect the wellbeing of every member of the Larkmead community.
I'd like to thank students and families for your support since the start of the academic year. We have been fortunate to experience relatively little disruption to students' learning by having to send year groups home. Feedback on the remote learning systems has been positive, and I am grateful to the whole staff team at Larkmead for their hard work, resilience and care during these especially busy and anxious times.
We all know the importance of following the government guidelines so that we protect ourselves and each other. We look forward to welcoming students safely back to Larkmead on Tuesday 5th January with the reminder that masks are compulsory in communal areas and the need to maintain the principles of 'hands, face, space'. I wish you and your families a happy, enjoyable and safe Christmas.
Yours sincerely
Jonathan Dennett
Headteacher